Erhan Kaucuk is a company certified with quality and environment certifications.
Erhan Kaucuk, a producer of rubber parts for various sectors, has been certified with ISO 9001:2015 for more than a decade in order to meet the production efficiency and sustainablity. Erhan Kaucuk is a company who exceeds the demands of its clients, by constantly updating its own process and quality policies in parallel with developing technologies.
Rubber parts manufactury is a long process starting with the choice of appropriate raw material, preperation of optimal mixtures, efficient tool and production techniques as well as the application of compliant testing procedures. Erhan Kaucuk's approach, with its sustainability mindset, is to develop ways to optimize these processes in order to provide its clients with quality and price advantages.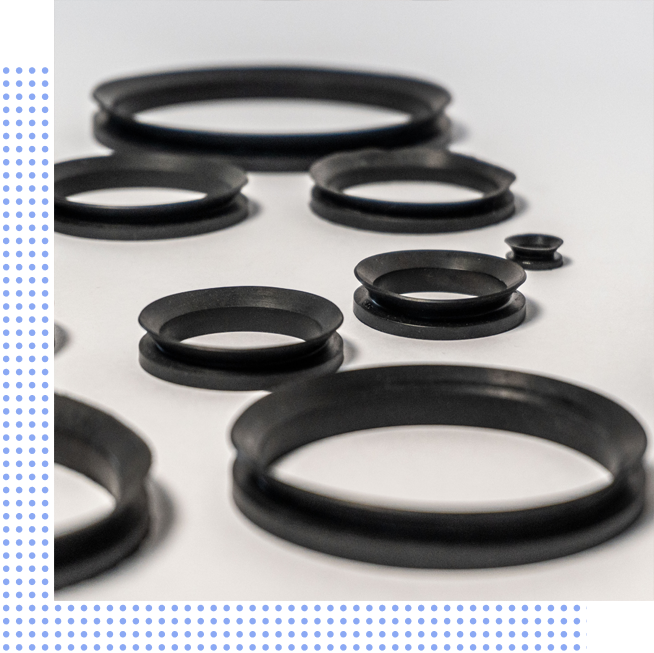 Rubber and silicone parts manufactury involves several chemical processes. In order to ensure that the waste produced during and after the production, their disposal or recycling is being done properly, certain procedures must be followed. With the implementation of ISO 14001 and in accordance with its procedures, Erhan Kaucuk is doing what is necessary to make sure that the environment is protected.
Design and Manufacturing
of Special Rubber Products
Erhan Kaucuk is committed to maintaining high-quality standards in all they do..
Absolutely everyone who works at Erhan Kaucuk is responsible for assuring customer satisfaction. We continually monitor our products and processes to make sure that the customer satisfaction is maintained at the highest level.
Erhan Kaucuk takes pride in providing their customers with high-quality products and service. We achieve this by getting to know the customers, meeting all product specifications and closely monitoring every step of the manufacturing and delivery process.
Quality products and service will be of little value if customers' orders aren't received on time. We treat all jobs with a sense of urgency from beginning to end, and won't stop until an order arrives on the date promised.
At Erhan Kauçuk, we never stop looking for new and better ways to achieve success. We continually strive to make our company the best it can be by challenging all of our employees to be innovative thinkers, effective communicators, and efficient workers. We listen, analyze, test and progress.